Columbus White Collar Crime Lawyer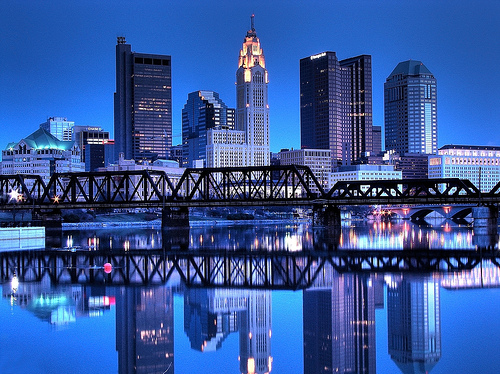 Attorney Adam Burke focuses exclusively on criminal defense. He will challenge the prosecution and law enforcement by placing the burden back where it belongs, squarely on the government. He will aggressively challenge every piece of evidence, every witness, and every aspect of the government's handling of your case until your legal defense goals have been reached. If you do not hire an experienced criminal defense attorney, you may face severe penalties. Call Attorney Adam Burke now for a free consultation at (614) 280-9122.
White Collar Crime Definition
White Collar Crime can be defined as non-violent crimes committed for financial gain. It is often, but not always, committed by business or professional people through their occupation. Additionally, white collar offenses are frequently charged in federal court. This is particularly true when the offenses involve high dollar amounts, multiple states and high profile public figures. However, many white collar crimes are also prosecuted at the State level. If it does come a court ruling, documents, whether that be paper or digital will be seized to do a thorough forensic study including business accounts. Companies such as Eide Bailly can provide services like this if the court has ruled for a deep dive.
White Collar Offenses Generally
White Collar Offenses vary widely, but almost always included a financial component. Attorney Adam Burke's white collar practices areas include:
Corporate & Business Crimes
Computer and Cyber Crimes
Identity Theft
Money Laundering
Bribery
Public Corruption
Asset Forfeiture
Embezzlement
Tax Evasion
Two of the most of the most common categories of white collar offenses include Racketeering and Fraud.
White Collar Racketeering (RICO) Offenses
Racketeering. The term racketeering refers to the offense of obtaining money through an illegal enterprise. RICO is short for the Racketeer Influenced and Corrupt Organizations Act originally passed by Congress in 1970. Congress passed the RICO statute to target organized crime and racketeering enterprises by extending criminal liability to superiors for the actions of their subordinates.
White Collar Racketeering (RICO) offenses include:
Sports Bribery
Counterfeiting
Embezzlement from Public Pension and Welfare funds
Extortion
Credit Extortion
Obstruction of Justice
Witness Tampering
Federal and Interstate Gambling Offenses
Murder for Hire
White Collar Fraud Offenses
Fraud. Federal law defines Fraud as knowingly using a trick or scheme to falsify or conceal a material fact, make a false statement or a false document. Ref: 18 USC § 1001.
One of the broadest and most frequently prosecuted categories include:
Bank Fraud and Financial Institution Fraud
Business Fraud
Financial Fraud
Internet Fraud
Business Opportunity Fraud
Health Care Fraud
Medicare and Medicaid Fraud
Mortgage Fraud
Real Estate Fraud
Tax Fraud
Securities Fraud
Credit Card Fraud
Insurance Fraud
Identification Fraud
Mail and Wire Fraud
Citizenship or Naturalization fraud
Attorney Adam Burke Llc- Columbus, Ohio White Collar Crime Defense Attorney
If you have been charged with a white collar crime in Franklin County or any of the surrounding areas in Ohio, contact attorney Adam Burke to discuss the circumstances of your case and develop a defense strategy to fight for your future. Call Attorney Adam Burke Llc at (614) 280-9122 for a free consultation about your white collar offense.