Columbus Criminal Attorney
Columbus Criminal Attorney Adam G. Burke has successfully represented clients in federal and state courts in Columbus, Ohio, and surrounding areas.
Attorney Adam Burke offers Free Consultations. Have questions about your Ohio criminal case? Click or call for a free and confidential case evaluation in person or by phone.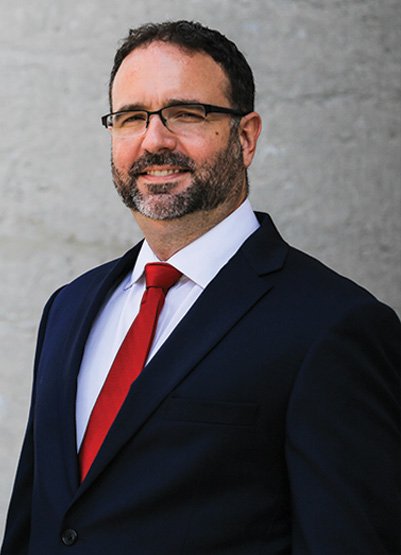 Adam Burke is an experienced Columbus criminal defense attorney. He offers a dedicated criminal defense of misdemeanor, felony, and federal offenses in Franklin County, Delaware County, Pickaway County, and surrounding counties in Ohio.
His mission is to deliver unsurpassed legal services to clients facing criminal charges in Columbus and throughout Central Ohio.
For most people, facing criminal charges is a very intimidating experience, to say the least.
Few things in life are more distressing than an arrest, investigation or criminal charge, or indictment.
It is natural to be overwhelmed with fear, anxiety, and frustration. Unfortunately, allowing these feelings to direct your response to the situation can make matters much worse.
Whether you have been arrested, are being investigated, or have been indicted — protect yourself. This means exercising your right to the advice of an experienced Columbus criminal defense lawyer.
The Potential Pitfalls of Your Case
Talking about your case to the wrong person can mean a conviction, jail time, and a permanent record.
Do not discuss your case with the police, witnesses, or even friends and family members without first speaking with a Columbus criminal attorney. Generally, all jail calls are monitored by law enforcement.
Also, many cases, especially in drug trafficking investigations, involve law enforcement getting help from an investigated person's trusted friends or family members either by wearing a recording device (called "a wire") or otherwise helping police monitor phone calls and text messages.
Now the Good News
Surprisingly, people who tend to be the most worried about their case generally have more options and a brighter outlook than their circumstances may suggest.
One of the most important benefits of discussing your case with a criminal defense attorney is identifying the range of options available to you.
Often, the worst-case scenario is much less severe and far less probable than many people think. Understanding the best and worst case scenarios and working with a criminal defense attorney who will fight for the very best possible outcome will give you peace of mind perhaps for the first time since your case began.
What to Expect from Us
In your initial free consultation with Attorney Adam Burke, you will have the opportunity to discuss the facts of your case. He will listen to you, and ask you the important questions necessary to identify the issues of law and evidence needed to build the best legal defense in your case. He will then advise you of the defenses and objectives available in your case including the best and worst-case scenarios.
Criminal defense is the core knowledge and expertise of our lawyers, with 14 years of experience in handling routine cases, as well as specific areas of defense. He will champion your rights and best interests, and do so affordably and efficiently.
As he researches your case and builds you a strong defense strategy, He will go the extra mile to gain your trust and confidence in him. This is because he believes that an honest and open relationship between clients increases the chances for a favorable outcome.
From negotiation to litigation, you can expect to see him working proactively toward the success of your case. No matter how complex and contentious your case may be, trust him to deliver results aligned with your goals and zealous advocacy every step of the way.
Contact our firm today and get the guidance you deserve from the reliable criminal lawyer in Columbus, Ohio at Attorney Adam Burke Law Firm.
Understanding the range of options and identifying objectives in your case is just the start. Mr. Burke will then advise you as to which factors are most important in the outcome of your case.
You will soon find that most of the factors affecting your case are beyond your personal ability to control. These factors include evidence, the facts and circumstances surrounding your case, the attitude of the prosecutor, law enforcement officials, and the philosophy of your judge.
Instead of dwelling on those factors beyond your control which cannot be changed, your criminal defense attorney will keep the case focused on those facts which are within the ability of your defense attorney to manage.
The primary objective is to obtain the best possible outcome attainable under your circumstances. The next step is to identify the actions most likely to bring about this objective.
Your criminal defense attorney, Adam Burke, will guide you in focusing on those factors which are most likely to positively affect your case. Mr. Burke will work with you to organize these key areas into a comprehensive defense strategy.
These factors include obtaining and analyzing the evidence (called discovery), identifying problems with the evidence, developing legal challenges to each piece of evidence to prevent those items from coming into court, or otherwise attacking the credibility of this evidence. The additional strategy includes preparing cases for trial or preparing an appeal.
Trial Preparation
The most important step in defending your case is trial preparation. Whether or not your case actually goes to trial, some trial preparation is essential.
This is true for two reasons. First, in order to win your case an effective criminal defense lawyer is prepared. Second, understanding the advantages and disadvantages of any possible trial is necessary for plea-bargain negotiations or for convincing the prosecutor or the judge to dismiss your case.
In some cases, the best legal defense is a good offense. In other words, being prepared to challenge every piece of evidence at every point of defending your case is necessary for the best results.
Under some circumstances, your case may actually be dismissed based on working with the prosecutor, law enforcement, or the court system.
For example, some first offenders have diversion and similar options available. Diversion involves a type of out-of-court program in which upon its completion the case will be dismissed.
NOTE: the following are answers to commonly asked questions in criminal cases. However, this information CANNOT SUBSTITUTE FOR THE LEGAL ADVICE of a qualified Columbus criminal lawyer. Call 614-232-9122 for a free consultation.
Should I talk to the Police?
Generally no. If the police wish to investigate and question you, you should advise them that you will not speak with them without first speaking with an attorney. You should then immediately contact a Columbus criminal attorney to discuss your case.
How long does it take to release a person from jail?
The time can vary depending on many things. If the person has made a bond, the actual time for the release can be anywhere from two hours up to 10 hours in some cases. It is a bad idea to call the jail repeatedly asking when a person will be released. Jail staff will sometimes respond by further delaying the release.
What is a Bond?
A bond is a court-ordered money or signature guarantee to ensure a person's appearance. There are many different types of bonds. A bond that is too high can often be reduced. To learn more speak with a defense attorney.
What should I do if I have been charged with a crime?
You should speak with an attorney immediately. Sometimes law enforcement will charge you by issuing a warrant for your arrest. Other times, you may simply have a court date and summons. In either case, a Columbus criminal defense attorney can help you get your warrant lifted and make important early decisions about your case.
What is an Initial Appearance?
An initial appearance is the first court appearance for a person arrested on Felony charges. This happens before an indictment. Generally, the court will set a bond amount to release the person before the indictment.
What is a Preliminary Hearing?
This is a hearing where the court decides whether there is enough evidence to support the charges and the bond before an indictment.
What is an Indictment?
An indictment is the formal filing of felony charges by a Grand Jury.
What is an Arraignment?
An arraignment refers to either the first court date in a misdemeanor case or the first felony court date following an indictment. Here, the court sets a bond and accepts a plea of guilty, not guilty, or no contest.
Does the experience of my defense lawyer matter?
Yes. All licensed Ohio lawyers are permitted to handle your case. However, each lawyer's skill and understanding of criminal cases can vary tremendously. Insist on an experienced and skilled criminal defense attorney.
Should I have a private criminal lawyer at my arraignment?
Yes. If you are in a financial position to retain a skilled, private defense lawyer, you should. You and your attorney will have the advantage of discussing your case before you go to court. You will make important decisions at your arraignment. Waiting to speak with Columbus criminal lawyer until after your arraignment can eliminate certain options in your defense. This could lead to a much worse result.
What happens if I haven't retained a criminal lawyer on my first court date?
Generally, the Court will ask you to enter a plea of: not guilty, guilty, or no contest. Sometimes, the court will permit a brief continuance for you to hire an attorney.
Will the court appoint a lawyer to defend me?
For most cases except for minor misdemeanors, you have the constitutional right to an attorney. This means that the court should appoint a lawyer for you if you cannot afford your own lawyer.
What is a private defense attorney likely to cost?
The charges for your case will vary significantly depending on the charge. Generally, the more serious the offense the more case is likely to cost.
Should I represent myself in a criminal case?
No. You don't know what you don't know.
What can I expect from a Columbus defense lawyer?
A skilled defense attorney will give you an effective understanding of what to expect from your case. This includes a frank discussion of what is and what is not a realistic outcome based upon your circumstances. However, you should not expect a guaranteed result. Avoid lawyers who guarantee good results from hiring them or bad results from not hiring them.
Could the Judge send me to jail or prison?
Except for minor misdemeanors such as minor traffic violations, jail or prison time is possible. However, jail or prison is, by no means certain. With proper legal representation from a Columbus defense lawyer, a person with a limited record has a good chance of avoiding jail in many cases.
Do I Need an attorney?
Yes. There are very few cases where retaining a defense lawyer is completely unnecessary.
Will a Prior Conviction Hurt My Case?
Generally, judges and prosecutors view prior convictions as justifying a greater penalty or a less favorable plea bargain. However, there are many circumstances where the effective representation of a criminal defense lawyer will help you to minimize the consequences of a prior conviction.
Can my criminal attorney represent me, so I don't have to go to court?
Generally, no. Your appearance is required. However, in most traffic cases, absentia representation is possible.
Do I need a Columbus defense lawyer if I have been falsely accused?
Yes. If you are innocent you will likely need the skills of an effective criminal defense lawyer more than someone who is obviously guilty.
What will a criminal lawyer do for me?
Retaining a highly qualified Columbus defense lawyer will help ensure the best possible outcome in your case. As importantly, your defense attorney will make certain you understand every facet of your case. You should understand the consequences of any decisions you make. An experienced attorney can help you make the right decisions and guard your future.
What is the difference between a felony and a misdemeanor?
A misdemeanor is a category of offenses that are considered less serious than felonies. Penalties for misdemeanors vary by degree. They range from small fines for minor misdemeanors through fines, probation, and up to six months in jail for more serious misdemeanors.
On the other hand, felony offenses are generally considered more serious than misdemeanors. Felonies have more serious potential penalties. Penalties for felonies also depend on the degree. Potential penalties for a low-level felony (ex: fifth-degree, or F5) charge could include community control (probation), or up to one year of incarceration. For the most serious violent felonies like aggravated murder, rape, and kidnapping penalties can be upwards of 11 years and may include life in prison or even the death penalty. Whether you are facing misdemeanor or felony penalties, the outcome depends on having an experienced and skilled Columbus Criminal Defense Attorney defend you.
Will my case go to trial?
Most criminal cases do not go to trial. Some ways of resolving cases without trial include: convincing the prosecutor to dismiss the case, diversion or intervention programs leading to dismissal, filing pretrial motions such as motions to dismiss the case or motions to suppress evidence, or entering into a plea bargain with the government.
If it is not possible to favorably resolve your case by these other means, a trial is your right. In fact, a trial may be the best means of successfully defending your case and clearing your name. A successful trial begins with working with a skilled Columbus Criminal Defense Attorney.
What is a plea bargain?
A plea bargain is an agreement between the prosecutor and the defense to resolve a case with a plea of guilty or no contest to a certain charge or charges. The idea is that you give up your right to continue your defense, while the prosecution usually dismisses certain charges or agrees to less serious penalties.
What type of criminal cases do you handle?
All criminal cases including:
Federal Criminal Cases.
Felonies.
Misdemeanors.
Assault, Aggravated Menacing, Domestic Violence.
Arson, Insurance Fraud.
Bribery, Extortion. Embezzlement, Money Laundering.
Robbery, Kidnapping, Burglary.
Conspiracy, Fraud, Mail Fraud, Wire Fraud, Forgery, Cyber-crimes.
OVI / DUI, License Suspension, Hit-Skip / Hit and Run.
Juvenile Delinquency.
Murder, Homicide, Manslaughter.
Probation, Parole, Expungements.
Search and Seizure.
Sex Crimes.
Theft, Shoplifting.
Weapons Charges.
Contact Us For A Free Consultation
Choosing a Columbus Criminal Defense Attorney
Of all the choices facing you, none is more important than your choice of attorney. A reputable lawyer can help you understand the charges against you, the defenses available to you, as well as the preparations you can make before your trial.
As a dedicated criminal defense attorney in Columbus, Ohio, Adam Burke offers clients the following advantages:
In-depth understanding of Criminal Cases and Procedure
---
Experienced Trial Lawyer
---
2004 Excellence For the Future Award Winner in Criminal Law
---
Practice Focused on Criminal Defense
---
Zealous Advocate For the Rights of the Accused
---
Passion for Helping Clients and Delivering the Best Possible Results
---
Skilled in Identifying and Arguing Legal Challenges and Defenses
ADDRESS
625 City Park Ave, Suite 200A
Columbus, Ohio 43206