Columbus Driving on a Suspended License Lawyer
If you are caught driving on a suspended license in Ohio, you will be charged with Driving Under Suspension (DUS). This is a first-degree misdemeanor offense. An experienced criminal attorney can make a real difference in the outcome of this case and can help you find the best possible outcome for your situation. Contact Attorney Adam Burke today for a free consultation at (614) 280-9122.
Driving on a Suspended License
Driving on a suspended license means you were driving while your license is suspended through the Ohio Bureau of Motor Vehicles (BMV). This is different than if you have never had a license or if your license expired. If you are caught driving without a valid driver's license, you will instead face a No Operator's License charge. Driving Under Suspension is also different than Driving Under and an OVI Suspension.
Driving Under Suspension is a 1st-degree misdemeanor. If convicted maximum penalties include: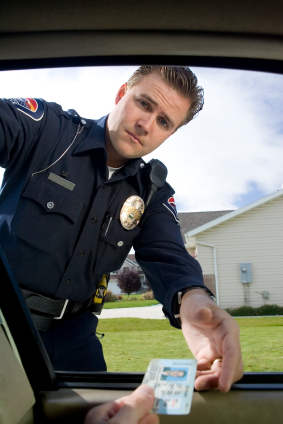 6 months in jail.
$1,000 fine.
1 year additional license suspension.
6 points on your driver's license.
Additional BMV Resinstatement Fee.
Ref: Ohio Revised Code Section 4510.01
Driving on a suspended license is a very common offense. Suspensions for lapsed insurance coverage are also very common. This is called a Non-compliance Suspension or an FRA Suspension (Financial Responsibility Administrative Suspension).
For most people, giving up driving is not realistic. Some may be truck drivers who need to keep doing their job (here is more info on CSA compliance for those who are truckers), however, this can cause more issues and affect the company as well as themselves, especially if they lied about their license status. You may not realize that driving privileges are available for a Non-compliance Suspension. So like many people, you take your chances. However, it can affect your insurance premium, putting you in the high-risk bracket. If you have any questions, you may want to get in touch with an insurance company similar to this Insured ASAP Insurance Agency to learn more about what effect traffic violations can have on your premium. If not that, you can also do your own research and know more.
You may owe a lot of money to the BMV and cannot afford to pay the reinstatement fees. This might be because that you do not realize that filing a chapter 7 bankruptcy can erase these fees.
So many people get stuck in the court system's revolving door. They are charged with Driving Under Suspension again and again. This results in more suspensions and more BMV fees.
Attorney Adam Burke Llc - Columbus, Ohio Driving on a Suspended License Attorney
The court system offers many options because Driving Under Suspension is so common and because it can lead to repeated charges. With a skilled criminal defense attorney handling your case, a plea bargain to a less serious charge or even a dismissal is usually possible. A criminal defense lawyer can help you get your driving privileges or even get your license back. Once you are able to drive legally, you will have a much better chance at a plea bargain or dismissal of your case.
If the BMV did not properly notify you that your license was suspended, you have a defense to the charge. If the police stopped you improperly than you also have a defense to Driving Under Suspension
Stop taking chances. Get your license back. Get your life back. Discuss your case with an experienced criminal defense attorney and call Attorney Adam Burke at (614) 280-9122 for your free consultation now.